Saratoga, Lake George & Glens Falls Club Champions
2022 Club Champions


Carl Leininger won the Men's Title for the 2nd time (his 1st win in 2007) defeating 3 Time Champion Roger Flynn by 6 strokes

It was Peter Barton's 1st Senior Title.

It was also the 1st Title for Junior Champion John Attardo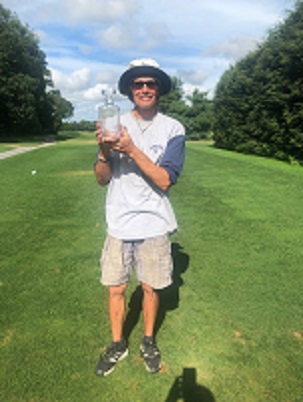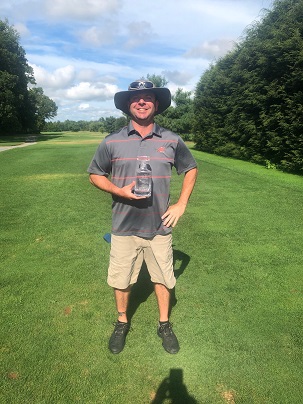 Senior Men's Champion Peter Barton (155)
Men's Low Gross Champion Carl Leininger (152)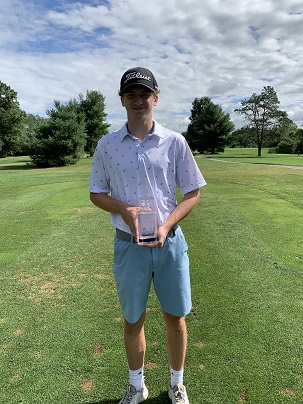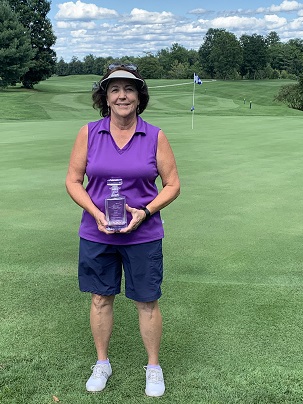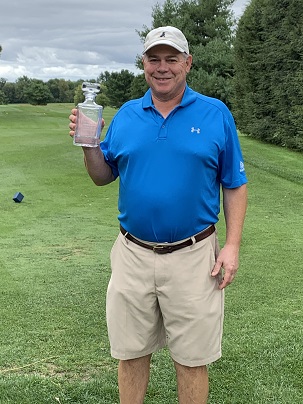 Jr. C C John Attardo (200) Sr. Women's C C Deb Kirkpatrick Overall Low Net Roger Flynn (148)
2021 Club Champions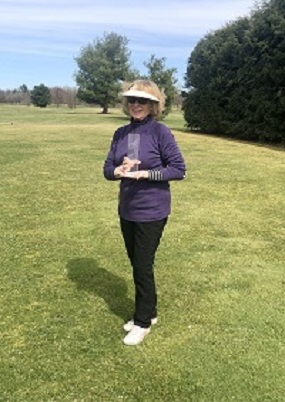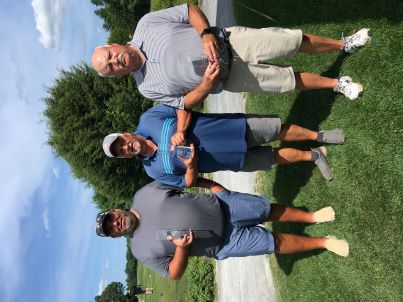 Sandy Kunz, Sr Women's Low Net Champ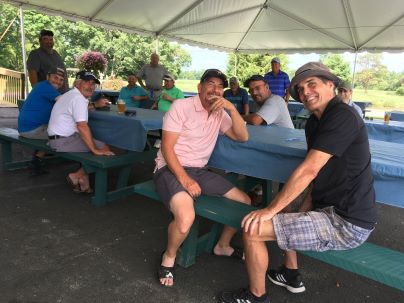 2020 Club Champions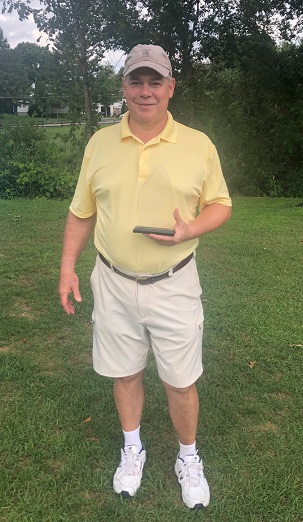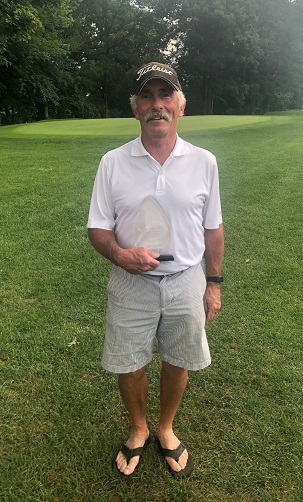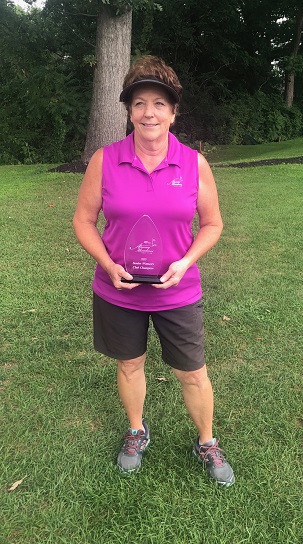 Roger Flynn, Returning Men's Club Champion
Charlie O'Brien Men's Senior Club Champion Deb Kirkpatrick Women's Senior Club Champion
36 hole score 152
36 hole Score 153 36 hole Score 177
Roger won for 3rd time after winning
Deb won for the 3rd straight year
in 2017 & 2018
Carl Leininger competing in the Men's division Won Overall Low Net Championship with a 150 he missed Low Gross by 2 strokes (photo not available)
2019 Club Champions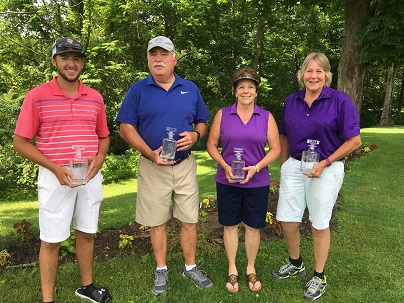 2019 Men's Club Champion Andrew Harper 79/83-162
2019 Men's Competitors from left Rock Kirkpatrick
Men's Senior Club Champion Tom (Rock) Kirkpatrick 80/79-159
Steve Brown, Colin Rosslee, Charlie O'Brien
Women's Senior Club Champion Debrah Kirkpatrick 85/90-175 Jeff Yeackel
Overall Low Net Champion Lynn Hilpertshauser Net 126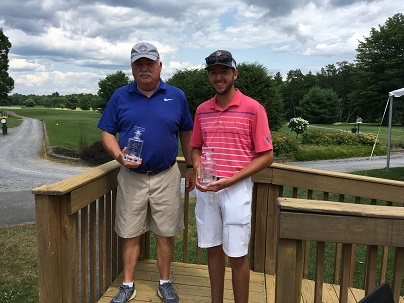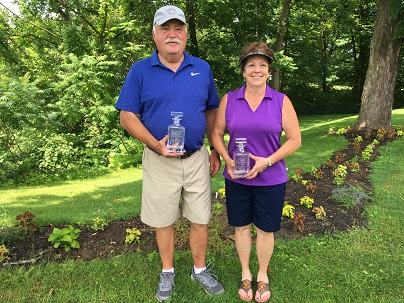 2019 Men's Club Champion Andrew Harper
2019 Husband and Wife Senior Club Champions
Senior Men's Club Champion Tom (Rock Kirkpatrick
Click here for write up
s
2018 Club Champions




Kathy Jones, Women's Club Champion (163) Dan Feulner (160), Kathy Jones, Roger Flynn (160)

Roger Flynn, Men's Club Champion (see write up of play off)

2018 CC

Write up







Don Streed, Sr. Men's Club Champion (155)








Deb Kirkpatrick, Sr. Women's Club Champion (180)
Rock Kirkpatrick, Overall Low Net Champion






2017 Club Champions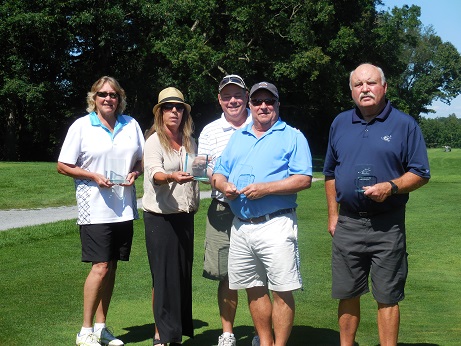 Lynn Hilpertshauser-Senior Women's Club Champion, Kathy Jones-Women's Club Champion, Roger Flynn-Men's Club Champion, Tom Fisch-Senior Men's Club Champion, Rock (Tom) Kirkpatrick-Overall Low Net Club Champion

2016 Club Champions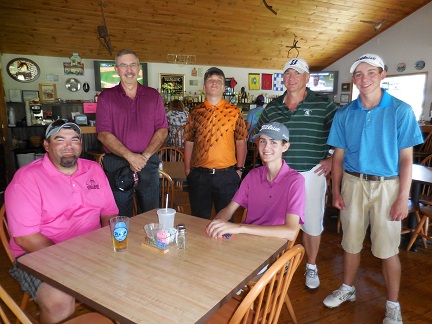 Andrew Fink Men's Club Champion (from left seated); Mark Zienert, Overall Low Net Champion, (next standing), next to him Jon Palmer, Junior Champion, second seated 2015 Men's Club Champion Andrew Losey (unfortunately camera was broken for photographs the 2016 CC day of the event)
2015 Club Champions

From left: Bob Struwe, Sr. Men's Club Champ; Marie Petrie, Sr. Women's Club Champ Dan Feulner, Creative Glass Design

Andrew Losey, Men's Club Champ; Mark Zienert, Overall Low Net Champ

Deb Kirkpatrick, Women's Club Champ; John Palmer, Jr. Club Champ




Jacob Heber, Jr., future Superintendent of Grounds making an inspection of #6 green.

2016 was a year of change. 9 men entered the Men's division, 2 juniors entered their division and no one entered the Women's or the Senior divisions. Members were busy with family and medical issues. It was a fun two day 36 hole event with beautiful weather. The Men's Club Champ has his own parking spot closest to the Clubhouse until next year when the Club Championship is held again. Please see below for a complete accounting of the winners under "2016 Club Champions".